You can now enjoy a refreshing shave without worrying about damaging your skin. The Aquatec seal ensures a comfortable dry shave and a refreshing wet shave. Use it wet with shaving gel or foam for enhanced skin comfort. The Pivoting and flexing heads const..
Trusted to protect critical data and equipment from power problems by supplying clean and reliable network grade power. In addition to legendary reliability and manageability, Smart UPS have extremely high efficiency at low, medium and high load levels mak..
The magnetic cover doubles as an auto on off control and folds into a two angle landscape stand. Offering both high and low placement gives you the flexibility to view movies and photos or type and use your stylus with ease. The durable lightweight materia..
The Defender Series Samsung Galaxy S4 case is a multi layer protective case that provides rugged protection. Designed precisely for this device, the Galaxy S4 case provides reliable protection from drops, bumps and shock. Port covers block the accumulation..
Laptop Keyboard Protector Cover Red Clear for IBM Thinkpad E430/E435/E330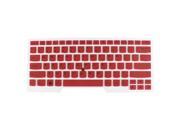 It is logically organized, taking readers on a "virtual journey" through a typical control system, starting with an introduction, then moving on to discuss basic components, sensors, wiring, motors, motor control circuits, and mechanical parts. A..

Xblue Networks Xb-1610-00 X16 Ksu Communications Server
The innovative features of the X16 Small Office allow you to communicate more effectively then ever. X16 Digital VoIP Hybrid Communications Server, Expandable Up To 6 CO Lines / 16 Stations, 4 Voicemail Ports With 2 Hours of Message Storage Auto Attendant ..
Energizer e2 Photo EL123 - Camera battery 2 x CR17345 Li 1500 mAh