Works With All Types Of Phones Corded Phone - Just Pick Up The Handset And The AP-5000 Will Ask You "" What Name To Call"" Cordless Phone - Push The Speakerphone Or Talk Button On Your Cordless Phone And The AP-5000 Will Ask You "" What Name To Call"" Will..
It has contemporary retro design which is inspired by the classic corded rotary telephone design. It also has ECO mode power-conserving technology. This accessory handset has speakerphones for easy hands-free conversation. It displays the name, number, tim..
General Information Manufacturer Hewlett-Packard Manufacturer Part Number H2W22AT#ABA Brand Name HP Product Series t410 Product Name t410 Smart Zero Client (Energy Star) Product Type Zero Client Processor Chipset Processor Manufacturer Texas Instruments Pr..
The information received includes the vessel name and call sign, position, course, speed over ground, and other useful information for situational awareness in congested waterways, limited visibility or heavy sea conditions. The FA30 has an Ethernet and a ..
Colorful Design; Rubberized Side Grips Made For Comfort And Control; For Everyday Or On-The-Go Use, The Small Nano Receiver Plugs Into Laptop Usb Ports ; No Need To Plug Stylish Design-Colorful Artistic Designs Nano Receiver Includes A Storage Place To Sli..
Plug, 6-15p NEMA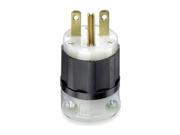 Golden Eagle Np778 Pink Neon Trimstyle
The neon light also flashes during an incoming call. The NP778 features 10 station phone directory, electronic tone ringer with on/off switch, redial and neon light on/off switch. NP778 Features: Neon Trimstyle Corded Telephone, Neon Light Flashes When Pho..
Control Station NEMA 1