ATEN KA7240 Console Module - KVM / audio extender - PS/2 USB - up to 980 ft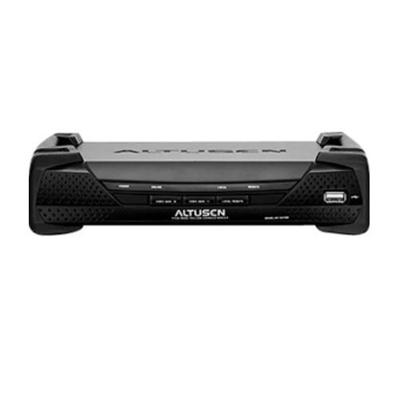 Mitel Mitel 6873i Executive Level Dual-port Gige Sip Phone
It provides a large 7 touchscreen display with high speed networks through dual Gigabit Ethernet ports with embedded Bluetooth and a powered USB port for headsets. It offers a remarkable HD wideband audio, an enhanced speakerphone and advanced audio proces..
P p Output screw terminals are provided for 4 ohm direct and 8 ohm, 16 ohm, 25V and 70V transformer coupled speaker systems. Output jacks let you connect to a tape recorder or an additional booster amplifier, or feed a 600 ohm telephone line when an a..
The LRM360 includes 3 sensors on the front and 1 rear sensor to provide 360&deg coverage . With a suction cup mount included with LRM-360 you can easily install on the windshield of your vehicle. LRM360 Features: Laser Remote Module, Provides Additional De..