Slendertone System Arms For Men (Garment Only) Slendertone System Arms for Men helps you achieve stronger more toned arms without the need for endless reps in the gym. Activating both the biceps and triceps for a full arm workout you'll see gua..
L'Oreal Men Expert Hydra Energetic Daily Anti-Fatigue Moisturising Lotion (50ml) This Men Expert Hydra Energetic Daily Anti-Fatigue Moisturising Lotion by L'Oreal fights the 5 signs of fatigue, and gives your skin a daily boost of hydration as well as pro..
Men's 'Raimone' biker jacket with leather detailing from J.Lindeberg. Offering a modern take on a vintage look the 'Raimone' jacket includes a two-way zip fasten shoulder epaulettes and zipped cuffs. Clas..
Finn Comfort Jamaica Brandy Country Leather Women's SandalFinn Comfort shoes are one of the leading comfort footwear manufacturers. With their extraordinary orthopedic support and luxurious comfort they are the perfect balance for any occasion. Finn Comfor..
Braun Bm-sal-10121-braun (single Pack) Aftershave Lotion For Men
Formulated to soothe and hydrate, this aftershave cream goes on smooth, absorbs quickly, and leaves your skin feeling healthier, younger and happier. Aftershave Lotion For Men: Aftershave Lotion, Reduces Razor Bumps & Ingrown Hairs, Contains The Following:..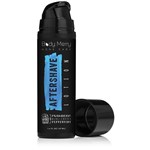 Soul Cal Men?s 2 Pack Chemical Pique Polo A desirable duo of men's Chemical Pique polos from Soul Cal. Designed to bring you a smartened up casual look that can be worn to a whole host of activities. Both made with sleek lines and a flattering structure t..
Elemis Men Time Defence Eye Reviver This time defence eye reviver for men from Elemis is a lightweight anti-ageing eye cream which is clinically proven to reduce the depth of wrinkles by up to 37% and increase hydration by up to 82% in 28 days.

Men's crew neck t-shirt from Boxfresh with soft cotton construction and colour block design. Cutting a regular fit the 'Lyncean' features a large contrast logo to the front short sleeves and a woven brand patch to the left hem. -..