For everyone involved in web design, this book also introduces the new structural integrity and styling flexibility of CSS 3—which means better-looking pages and smarter content in your website projects. For all forward-looking web professionals who w..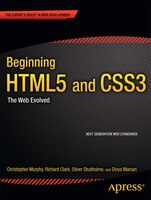 Written for developers who need to get up to speed on ADO.NET, this book covers the ADO.NET object model from start to finish, from database tools to creating data objects, from creating Web Services to developing multi-tier database applications. It also ..
Re-examining EU Policies from a Global Perspective: Scenarios for Future Developments Publisher: Palgrave Macmillan Publish Date: 11/21/2013 Language: ENGLISH Pages: 170 Weight: 1.34 ISBN-13: 9781137307057 Dewey: 338.94
Both students and instructors will find this text to be comprehensive, scholarly, engaging, and include up-to-date treatment of theoretical insights and empirical findings in the field of social development. Throughout Social Development, authors Ross D. P..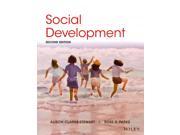 Thinking Critically About Child Development: Examining Myths and Misunderstandings Publisher: Sage Pubns Publish Date: 8/25/2015 Language: ENGLISH Pages: 376 Weight: 1.64 ISBN-13: 9781483370095 Dewey: 305.231
Vtech Toys 80-21219e Book-leap And The Lost Dinosaur
Learn all about how fossils are form, and then be a dinosaur detective and help Professor Quigley identify mystery fossils. LeapReader&trade Book Leap and the Lost Dinosaur Features: Travel Through Time & Discover Life Science, Teaches Dinosaur Facts, Scie..
This package contains the Access Kit for the Squires/Wyrick MyMathLab eCourse plus the MyMathLab Notebook.   John Squires and Karen Wyrick have used their successes in the classroom and the lab to design the MyMathLab for Developmental Mathematics eCo..
Language: ENGLISH Pages: 324 Dimensions: 9.25 x 7.00 x 0.75 Weight: 1.02