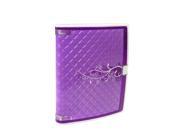 Password Journal
---
Specifications
Password Journal

available on August 21 2016 from Amazon for

24.99




Mattel Passwordjournal-t8473 Passwordjournal

available on August 21 2016 from FactoryOutletStore for

39.99




Mattel Electronic Password Journal 2011

available on April 06 2016 from Newegg for

38.99



UPC bar code 027084937176 ξ1 registered April 22 2015

UPC bar code 027084937176 ξ2 registered August 26 2015

UPC bar code 027084937176 ξ3 registered April 06 2016

Product category is Electronic
Manufacturered by

Mattel




Model

T8473




Model

47914-22




Sku

#

47914-22




Sku

#

9SIA0AC06R0760



Electronic password protected journal keeps secrets safe and secure Journal automatically opens with voice recognition and password New feature has hidden compartment with 2nd voice-activated password Includes dual light switch, loose leaf paper, storage space, and clips to personalize journal Intruder alert lets you know when others have tried to gain access to your journal Celebrating more than 10 years on the market as the leading electronic journal for girls, Password Journal is an update of the classic journal with tons of features that tweens will love. Girls can safely store their secrets by choosing two passwords and three levels of security! This stylish electronic journal features a voice-activated lock, hidden compartment, and invisible ink pen!
Every girl's secrets are safe with this journal!
Girls can write in the journal with the Invisible Ink Pen and magically appear with show and glow light.
Two Passwords Plus a Secret Compartment Every girl's private thoughts and dreams are safe with this extra-secure journal! Its sleek design features a pretty purple cover that locks automatically when closed and stays locked until the secret password is spoken. You choose the password and set it with your own voice! The same is true for the second password, which allows access to the secret compartment. Just push the button inside the journal, say the second password, and a hidden tray pops from the bottom. It's the perfect spot for storing valuables, mementos, and other things you want to keep super safe. Girls Control the Level of Security After setting the two passwords, girls can choose from three levels of security, based on the secrets they have hidden inside. The lowest level doesn't require a password. The next level accepts a password that is said softly or less clearly, while the top level requires perfect pronunciation. For the utmost in privacy, girls can write their thoughts with the Invisible Ink Pen, and then watch their words magically appear by using the Show/Glow light. Jam Out While You Journal! There's even more to this journal than meets the eye — it also has an MP3 hookup to delight your ears! Simply plug your MP3 player into the audio jack, and you can play some favorite tunes through the built-in speaker and get immersed in your own private world. What's In The Box? Voice-activated journal comes with Invisible Ink Pen, Show/Glow light, and spiral notebook with paper.
It's the perfect journal for a cool and connected Girl Tech girl.
---
References