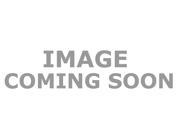 Bissell 78H6B Deep Clean Pro 2X Deep Cleaning Concentrated Carpet Shampoo, 48 ounces
---
Specifications
Bissell 78H6B Deep Clean Pro 2X Deep Cleaning Concentrated Carpet Shampoo, 48 ounces

available on September 30 2018 from Amazon for

22.99




Bissell 78h63 2x Professional Deep Cleaning Formula 48 Oz

available on May 10 2016 from Newegg for

23.53



UPC bar code 011120030563 ξ1 registered December 22 2014

UPC bar code 011120030563 ξ2 registered May 10 2016

Product category is Home Clean
Manufacturered by

BISSELL




Model

78H6B




Model

78H63




Sku

#

9SIA0SD0B91956



Product color is

Silver



Product size is

3.25"x6"x10.75"



Product weight is

0.035

lbs.

Proven unbeatable versus all leading formulas Contains at least 2X the cleaning agents as most other formulas. Carpets look good & stay clean longer with BISSELL Professional Formula with Scotchgard Protector Triple-Action formula deep cleans and protects, while removing tough odors This is a Safer Choice product and has been evaluated by the EPA through a rigorous scientific process to designate products that are safer for families, pets, workplaces, neighborhoods, and the environment Designed to maximize the performance of full size deep cleaning machines. Can be used in the leading upright deep cleaning machines including BISSELL, Hoover, and Rug Doctor BISSELL Professional Deep Cleaning Formula is proven unbeatable against all leading formulas with 2X more active ingredients than most other formulas. The deep-cleaning formula gives a professional-grade clean that is also environmentally responsible and kid- and pet-friendly. Plus, the added benefit of Scotchgard stain protection safeguards carpets. BISSELL Professional Deep Cleaning Formula maximizes the performance of all leading upright deep-cleaning machines, including rentals. Dye- and phosphate-free with no heavy metals or optical brighteners, this formula is Safer Choice Certified.Scotchgard is a trademark of 3M.
---
References
^

(2011

).

Bissell 78H6B Deep Clean Pro 2X Deep Cleaning Concentrated Carpet Shampoo, 48 ounces

, Bissell.

Amazon

.

UPC 011120030563

(revised Sep 2018)

^ Bissell 78h63 2x Professional Deep Cleaning Formula 48 Oz

, Bissell, Inc.

Newegg

.

UPC 011120030563

(revised May 2016)