The NA10 is a lightweight 10-watt portable speaker with Bluetooth wireless connectivity offering unlimited mains-powered music playback or up to 20 hours from its built-in rechargeable battery. This compact high-quality portable speaker includes a stylis..
With the PocketParty you have the whole world in your hands. Well, perhaps not the whole world, but at the very least all of your favourite tunes! The PocketParty has been designed from the ground up to be as compact as possible without compromising on any..
The MWR839 radio can be tune into AM/FM radio or NOAA weather channels. Specific Area Message Encoding (SAME) Technology, allows you to filter out emergency alerts outside of your county. In all there are 76 types of alerts, including weather related alert..
With its Quad Core processor and 1GB RAM, the Android experience is smooth and quick. The 9" screen brings crystal clarity to your movies and games and the 10 point capacitive multi touch makes finger gestures and swipes effortless. With 16GB of internal s..
A Computer Program For Doing Tedious Algebra (symb66), By Arnold Lapidus, Max Goldstein, And Susan S. Hoffberg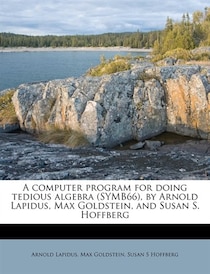 Jetboil Fuel 230gm Replacement Fuel
It is easy to use, convenient and is built with high-performance propane / isobutane four-season blend. Propane provides higher vapor pressure for better performance in cold weather. Isobutane provides more constant pressure when the fuel level gets low. T..
The wide signing area and rugged tempered glass signing surface make this a versatile pad for the most demanding applications.
The cooking surface of burner is compact enough to fit inside a pack, but large enough to prepare a trail meal. The fully-adjustable cooking surface provides 10, 500 BTU's of cooking power. The all-season stove is perfect for camping, hunting and even in c..