Wicked Tees officially licensed new womens BATMAN BROKEN CITY t-shirt tee. This novelty tee is color WHITE. Standout from the crowd in this 100% officially licensed BATMAN shirt. This premium Round Neck tee is made in the US and printed on demand so that y..
Finn Comfort Jamaica Brandy Country Leather Women's SandalFinn Comfort shoes are one of the leading comfort footwear manufacturers. With their extraordinary orthopedic support and luxurious comfort they are the perfect balance for any occasion. Finn Comfor..
Crewman Andrew Braddock (York) survives the wreck of the sailing ship The Lady Vain. After several days at sea in a lifeboat he reaches the shores of an island governed by the mysterious scientist "Dr. Moreau" (Lancaster). Though welc..
Braun Bm-sal-10121-braun (single Pack) Aftershave Lotion For Men
Formulated to soothe and hydrate, this aftershave cream goes on smooth, absorbs quickly, and leaves your skin feeling healthier, younger and happier. Aftershave Lotion For Men: Aftershave Lotion, Reduces Razor Bumps & Ingrown Hairs, Contains The Following:..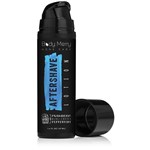 Prepare to meet the worst best men ever in the outrageous gross-out comedy A Few Best Men. When David (Xavier Samuel Twilight) heads to Australia to get hitched he invites his three best mates along - Graham (Kevin Bishop) Luke (Tim Draxl) and Tom (Kris..
Ideal for all-weather conditions, the Onyx Packable Nylon Rain Pant is waterproof and breathable, keeping moisture out. The pant compresses into a zippered back pocket, making it easy to pack and carry. The angled side pockets allow for quick and easy acce..
Men's 'Fearless' cotton jogger shorts from Luke. The regular fit shorts feature an elasticated draw-cord waist with a button fastening a zip fly and two side seam pockets. There is an additional rear pocket with a button fast..
Men's crew neck t-shirt from Boxfresh with soft cotton construction and colour block design. Cutting a regular fit the 'Lyncean' features a large contrast logo to the front short sleeves and a woven brand patch to the left hem. -..