The HP 17bII financial calculator is both powerful & easy-to-use. Quickly calculate loan payments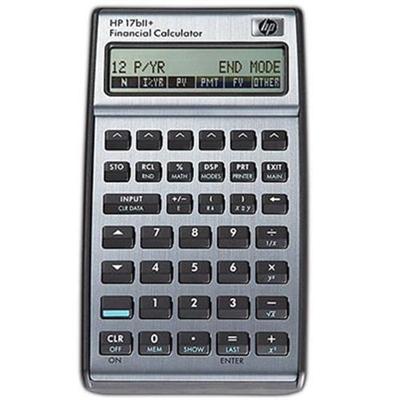 HP 12c Platinum - Financial calculator - battery - silver carbonite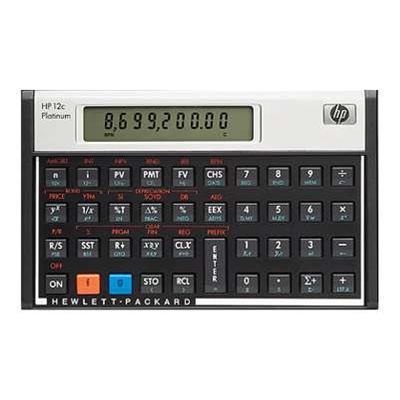 HP 10bII - Financial calculator - 12 digits - battery
An indispensable tool for students from high school onward, in lab classes, and for exams, the FX 260 features a two line display, complex number calculations, and an algebraic mode, which displays the example precisely as written. Always powered up, it's ..
P Compatibility Texas Instruments TI 84 Plus C Silver Edition Graphing Calculator p
Hewlett Packard F2234a#aba Business/financial Calculator
Highlights include two-variable statistics and forecasting, more than 250 built-in functions, and function programming. F2234A#ABA Features: Number of Display Lines: 2, Number of Display Digits: 22, Number of Functions: 250, Operations/Functionality: Busin..
Design features an extra large 12 digit fluorescent display and built in metal paper holder. Cost sell margin keys allow you to quickly and easily solve cost sell margin problems by entering two variables, and the third appears and prints. Other functions ..