Intel Core i7-4702HQ 2.2 GHz / 3.2 GHz (Base/Turbo) 8GB DDR3L-1600MHz 512GB Solid-State Drive (SATA M.2) Windows 8.1, 14.0" QHD 3200x1800, 10 point Touchscreen NVIDIA GeForce GTX 870M (3GB GDDR5) The Razer Blade – Seeing is Believing The 14-inch R..
Lenovo M900 10fh005nus Thinkcentre M900 Sff
This desktop offers the perfect balance between performance and protection which helps to meet your ever-changing business needs. It has 1 TB HDD capacity and 8 GB DDR4 SDRAM with NVIDIA GeForce graphics Card.. This desktop is 11 percent smaller than its p..
So go ahead and crank up every setting to the max - and take your gaming to new levels. Storage, Memory - You Call the Shots This incredible gaming tower has the capacity to keep you and your game right on the edge. It packs four hard drive slots that can ..
This Tower PC is powered by a Intel 3.40 GHz Core i7-6700 processor and features Windows 10 operating system. With HDMI and DisplayPort connectivity, you can rely on the Ideacentre 300 to be the main connectivity hub. The 90DA004EUS has 1TB HDD, 120GB SSD ..
No Leaks - Guaranteed or we'll replace your device (up to $250) Charges batteries at a safe, steady rate which improves the long-term health of the NiMH battery Bad battery alert and shuts off if non-NiMH or old NiMH battery is attempted. ENERGY STAR ce..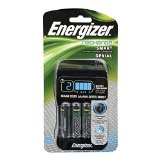 1279 MHz Base Clock, 1342MHz Boost Clock, 33% More GPU Power 81.9GT/s Texture Fill Rate 112.16GB/s Memory Bandwidth 2048 MB GDDR5 Memory 7010MHz Memory Clock Full Size Memory/MOSFET Cooling Plate, Double Ball Bearing Fans - 400% Longer Lifespan,ACX 2.0 ..
Br br Maxwell is the most advanced GPU architecture ever made, designed to be the engine of next generation gaming. Inspired by light, it was designed to solve some of the most complex lighting and graphics challenges in visual computing. For the first t..
Take pictures and videos with front-and-back cameras. Add cool effects with Photo Fun Ultra, create colorful masterpieces with the enhanced Art Studio Ultra app, and listen to music with the built-in MP3 player. Learning games draw from 2,600 skills and se..