Huawei Mercury M886 Octopus Witch Faceplate Snap-On Hard Cover Case This Octopus Witch Faceplate Snap-On Hard Cover Case will make your Huawei Mercury M886 more cute. It offers the perfect way to add protection and create individual style for your Huawei M..
It also includes detailed coverage of lakes of Tjeggelvas, Hornavan, Uddjaur, and Storavan in Sweden, and cities of Pietarsaari and Oulu in Finland, and the islands of Vallgrund and Hailuoto. With BlueChart g2 card, you'll have access to detailed mapping c..
Absolute CAM-600
Designed to support Project Lead the Way®'s (PLTW) innovative Digital Electronics (DE) course, this dynamic text prepares you for college and career success in STEM, (Science, Technology, Engineering, and Math. The text introduces key concepts such as ele..

OC15SUK27E Features: Rudder Feedback Unit, For Garmin, Furuno & T.M.Q Kit"
Absolute PHM-709 (Black)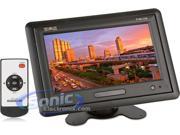 The linear actuator is an assembly of an Octopus reversing pump and a marine hydraulic cylinder. The actuator has a small translucent oil reservoir, making it easy to check fluid levels. It has adjustable flow rate which configures performance to suit the ..
Addon Aa1066d3s7/4g Ram Module
Adding additional memory is the best way to increase the performance of your system. All our memory is built to strict JEDEC standards to meet or exceed the Tier 1 OEM's factory requirements. Our products are also guaranteed by federal law to not affect or..