CLOSEOUTS . Charge your personal electronics while traveling with the Frontier Global adaptor. It features electrical plugs for use in the United Kingdom, United States and Europe, and boasts two USB charging ports. Available Colors: BLACK.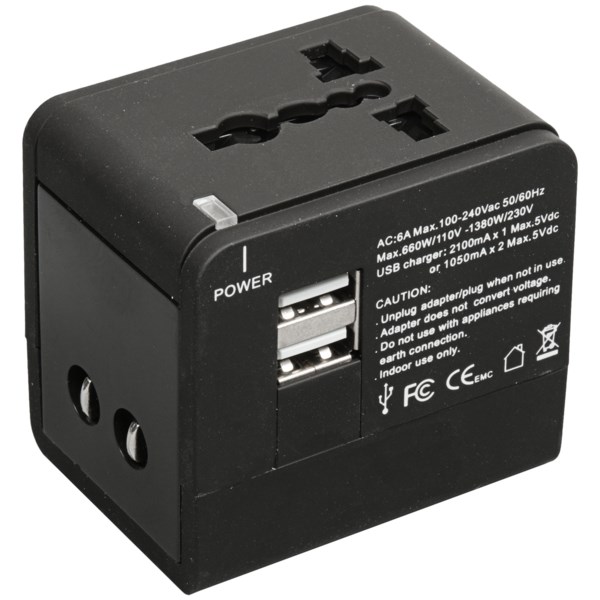 The RAM module works at a clock frequency of 1333 MHz and runs on 1.50V. This module uses non-ECC error checking method. The memory module has a SO DIMM form factor, uses unbuffered signal processing algorithm and has a CAS latency CL9. The RAM is gold pla..
Replaces Dell A1302686, A1545199, A1545200, A1545335, A2055829, A2810656, A2810658. Memory designed, manufactured and tested to the specifications of each particular brand name computer system. From the industry leader in PC memory. 240-pin DIMM type. DELL..
The data traveller provides read speed of 70MB/s and write speed of 15MB/s . It comes up with the stylish metal casing and built-in key loop. This product offers versatile usage as its mini size is perfect for to be used in USB ports with limited space.The..
Kingston Sdc/4gb 4gb Sdc Memory Card
4GB SD Card Brand New
ValueRAM is backed by a lifetime warranty and is 100 tested both internally and through Advanced Validation Labs (AVL). AVL testing ensures all modules comply with JEDEC specifications. KVR13LR9D4/16 Features: Memory Size: 16 GB, Memory Technology: DDR3 SD..
It features Class 4 UHS (ultra high speed) which transfers file at maximum 4 MB/s. This card is specially designed for point-and-shoot cameras, game consoles and other devices with SDHC support. SDC4/8GB Features: 8GB SD Memory Card, UHS Speed Class 4, Des..