It is a pocket-sized wind meter which provides current temperature with max and average wind speed and wind chill indication. The anemometer is used as a lanyard accessory for easy carrying. It has compact lightweight design and measures wind in knots, m/s..
Inner Cable Spherical Rod Ends Many Mounting Options Exclusive Safety Lock-Out Button Shifter Lever Lengths Available Height: 6.75" Width: 8.75" Length: 31.25" Weight: 8.37 lbs Electrical Outlet Plug Type: Other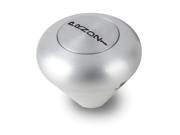 With internal memory can log up to 48 hours of trip data and up to 25 waypoint locations, the HuntTrack maintain the correct heading and displaying the distance to your location. A self-calibrating digital compass continuously uses the incoming GPS signal ..
This weather station is radio-compatible with Vantage Pro2 stations so that user can mix-and-match most components. This wireless device get weather forecast icons, moon phase, sunrise/sunset times, graphing of weather trends and alarms. The wireless conso..
Hewlett Packard F2234a#aba Business/financial Calculator
Highlights include two-variable statistics and forecasting, more than 250 built-in functions, and function programming. F2234A#ABA Features: Number of Display Lines: 2, Number of Display Digits: 22, Number of Functions: 250, Operations/Functionality: Busin..
Every K&H Manufacturing de-icer is safe in all ponds, unlike many of the other de-icers available in the market today. Every one of our de-icers can be used as a floating de-icer out of the box or in seconds converts to a submersible de-icer with the click..
It gives you detailed 2D chart content for marine areas and lakes, with a 12 month subscription to Freshest Data . The Freshest Data subscription provides you free daily nautical chart updates, Sonar Charts with high definition bathymetry map layer and Com..
It has 5 icon animated display that provides quick reference to the current weather. There is a 3 color comfort indicator bar which lets you know the indoor comfort level. The station uses up to 3 remote sensors with moon phase display. It comes with 433MH..