It also includes general coverage of Arabian Sea from Qamar Bay to the Delta of the Indus River. With BlueChart g2 card, you'll have access to detailed mapping capabilities which include standardized depth contours, smooth data transition between zoom leve..
The most detailed street maps are provided allowing ease of navigation to any address or intersection. It includes major motorways, national and regional thoroughfares and local roads. Navigate the Middle East with turn-by-turn directions. Millions of poin..
USB to micro-USB connectivity is provided to recharge the built-in battery of the Cobra AirWave&trade . This unit acts as a wireless bridge allowing user to transmit audio via Bluetooth&reg to older home or car stereo systems. Cobra AirWave&trade can be op..
1 PORT 802.3AF POE MIDSPAN 10/100/1000 15.4W Brand: Aruba Networks, Inc
Play music from any Bluetooth enabled device directly to the speakers you already have, from up to 33 feet away. The Built-in 15 hour battery means you can use the Airwave wherever, whenever.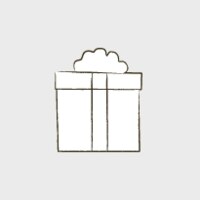 JL085A#ABA Features: Power Supply, Packaged Quantity: 1, Modular: Yes, Input Voltage: 120 V AC, Input Voltage: 230 V AC, Hot-Plug / Redundant, Output Voltage: 12 V DC, Output Power: 250 W, Green Compliant: Yes, Green Compliance Certificate/Authority: REACH..
This card is also equipped with 4 relay contacts that can be connected to an electric door strike mechanism or any low voltage device that you would like to control through a system telephone. A maximum of 1 KX-TA82461 can be installed in the system. KX-TA..
Hewlett Packard Jw162a Ap-204 Wireless Access Point
These compact and cost-effective dual-radio APs deliver wireless data rates of up to 867 Mbps to 5-GHz devices with 802.11ac technology leveraging two spatial MIMO streams while simultaneously supporting 2.4-GHz 802.11n clients with data rates of up to 300..