The device is very advanced in terms of technology. Landline is not needed to use the Bluetooth gateway.It has a one time, one touch activation. The device connects up to three Bluetooth mobile phones. The Gigaset One has distinctive ring for each paired m..
It is the only résumé manual on the market specifically geared toward those students who will be entering the job market with a two-year degree, although equally applicable to four-year graduates. Numerous examples allow students to develop a résumé th..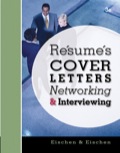 Hewlett Packard F2234a#aba Business/financial Calculator
Highlights include two-variable statistics and forecasting, more than 250 built-in functions, and function programming. F2234A#ABA Features: Number of Display Lines: 2, Number of Display Digits: 22, Number of Functions: 250, Operations/Functionality: Busin..
6400dpi 4G Laser Sensor Wired/Wireless Bluetooth Connectivity Extended Battery Life Razer Orochi Gaming on the Go The Razer Orochi is outfitted with a 6400dpi 4G laser sensor and is designed to be compact and portable and for gaming-grade tracking ..
Sumo - Graffiti Neoprene Sleeve - 13.3" Ultrabooks/13" MacBook screens - Black Type: Laptop Bags Color Mapping: Black Age: Adult Gender: Male
iPad Pro is more than the next generation of iPad - it?s an uncompromising vision of personal computing for the modern world. It puts incredible power that leaps past most portable PCs at your fingertips. It makes even complex work as natural as touching, ..

Qualcomm Snapdragon 400 1.2 GHz Quad core with Andreno 305 GPU 13MP Main Camera with LED Flash and 5MP Front camera. 8GB Internal Memory, 1GB RAM. Micro SD Slot up to 64GB 4G HSPA up to 42 Mbps Nationwide including AT&T, T-Mobile, MetroPCS, Cricket Wir..
Features Fits BlackBerry 8900 mobile phones to protect your mobile phone from everyday bumps and scratches Easy access openings for camera, audio input and output ports and the mini USB port let you use your phone while on the go Allows access to progra..