It allows mariners to receive AIS target data as well as transmit their own vessel information to other AIS receivers in the area. It aids in collision avoidance by helping users track and contact anyone in the area who has a VHF radio and MMSI number. The..
This Splitter is designed to receive AIS signals and VHF transmissions simultaneously from one antenna. AIS100 Features: AIS100 Automatic Identification System Splitter, Shares a Single VHF Antenna w/ Class A & B AIS Receivers, Near Zero Loss, Saves Instal..
Engineered with breakthrough digital imaging technology, this scanner family delivers extremely fast and accurate data capture of 1D and 2D bar codes, direct part marks (DPM) and images, and supports Item Unique Identification (IUID). Integrated Bluetooth ..
The Passport is stylish in looks yet strong and covers all radar and laser bands and enables you to drive worry-free. It features advanced digital signal processing technology that enables the Passport to identify real threats fast and more accurate. The P..
Escort Passport X70 Advanced Radar Detector
This detector features advanced digital signal processing technology to identify real threats fast and more accurately. The Passport X70 has a multi-color OLED display, that comes with intuitive icons that identify the type of threat at a glance. The detec..
The 45STV empty dome and baseplate package can used to provide a symmetrical look to vessels which have the space to mount dual satellite antennas. It is identical marine grade with UV stabilized dome which provides complete antenna system, minus all of th..
The P018-003-AGN Heavy-Duty Computer Power Cord features a green SJT jacket and fully molded green ends allowing you to easily identify your connections in a crowded rack or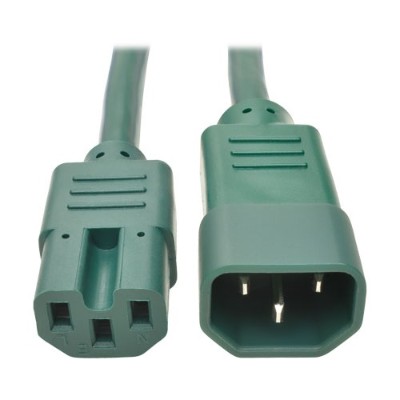 The P018-003-AWH Heavy-Duty Computer Power Cord features a white SJT jacket and fully molded white ends allowing you to easily identify your connections in a crowded rack or